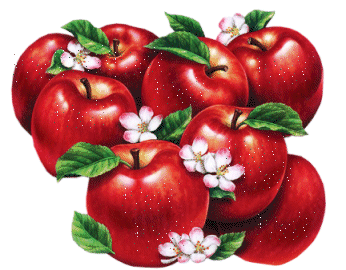 I had red apples and eggs and wanted to bake something quick and easy. I decided to make a génoise (genoese). Génoises can be made using the same preparation methods as sponge cakes (
Plain sponge method, Egg separation method or Chiffon method
). They may contain more yolk than sponge cakes or sometimes have added melted butter.
Initially I wanted to bake a génoise sandwiched with apple compote, then, I don't know what happened, it turned into something else. For the cake batter, I am using the recipe of
MonteurRecipe
on You Tube. The video is in Japanese but easy to follow.
Click here
for the video. I feel so happy after watching his videos (cute, short, concise and well presented).
Génoise batter:
2 eggs
63 g sugar
63 g cake flour
1 tablespoon vanilla essence
25 g butter
Apple compote:
2 medium-sized apples
Juice of one lemon
5 tablespoon sugar
1 cinnamon stick
2-3 tablespoon water
1 tablespoon honey
Method (Plain Sponge Method)
1. Melt the butter in a microwave for 20 seconds. Set aside and allow to cool.
2. Grease your silicone cupcake mould with butter or margarine.
3. Peel, core and dice the apples. Sprinkle with lemon juice.
4. Melt sugar over low heat. Allow it to cook until golden brown in colour. Add the apples, 2-3 tablespoon of water and cinnamon stick and cook for about 15 minutes stirring and mashing the apples at the same time. Turn off heat and mix in the honey.
5. Press 1½ teaspoon apple compote in each mould (1 cm thickness).
6. Combine the eggs and sugar in a stainless-steel bowl. Immediately set the bowl over a hot water bath and whisk until the mixture warms to a temperature of about 110°F (43°C). Add vanilla essence and beat the eggs at high speed until they are very light and thick or until the ribbon stage is reached. (At this point, when a figure "8" or an "S" shape is drawn with the egg foam, it should clearly retain its mark and not disappear into the batter).
You may whisk the eggs without the water bath. However, whisking under a water bath helps to produce cakes with higher volume.
You may use any method you like to prepare your génoise batter. If you have difficulties folding the flour in the whisked eggs, or if you always end up deflating your batter, then use the chiffon method.
7. Sift in half of the flour and fold the mixture gently. Sift in the remaining flour and fold again.
8. Finally, Fold in the melted butter in two stages.
9. Spoon the batter into the moulds, filling each one about 2⁄3 full. Bake at 190°C for about 15 minutes. Leave them to cool in the oven. When slightly warm and easy to handle, un-mould and serve or store in an airtight container.
Those which were in the silicone mould were easier to un-mould!
They were really delicious. Next time I may try with other fruit compote. Dates or prunes or fig or strawberry? Figs sound great. They were gone within hours. Thankfully, I managed to store some for my friends. They have also liked them and they said that the Mini Génoise with Apple Compote tasted like
La Barquette de LU 3 chatons
.
.
.
.
So soft and fluffy!